As slowly physical activities begin again, we receive the invitation to be present at the "International Children and Youth Literature Fair of Central America" (FILIJC for its acronym in Spanish). Having the support and enthusiasm of our great team of volunteers, we decided to participate.
This event took place from June 24th until the 26th, 2022, in the Handicrafts Market at zone 13 in Guatemala City; where we were shared the space with artisans, young entrepreneurs, writers, and publishers from Central America.
Visitors from all ages got to know about the work we do and decided to support us by purchasing items from our "Kioskito". 100% of the funds raised are earmarked to support our nutrition programs in Purulhá, Baja Verapaz.
We transform ordinary actions into extraordinary results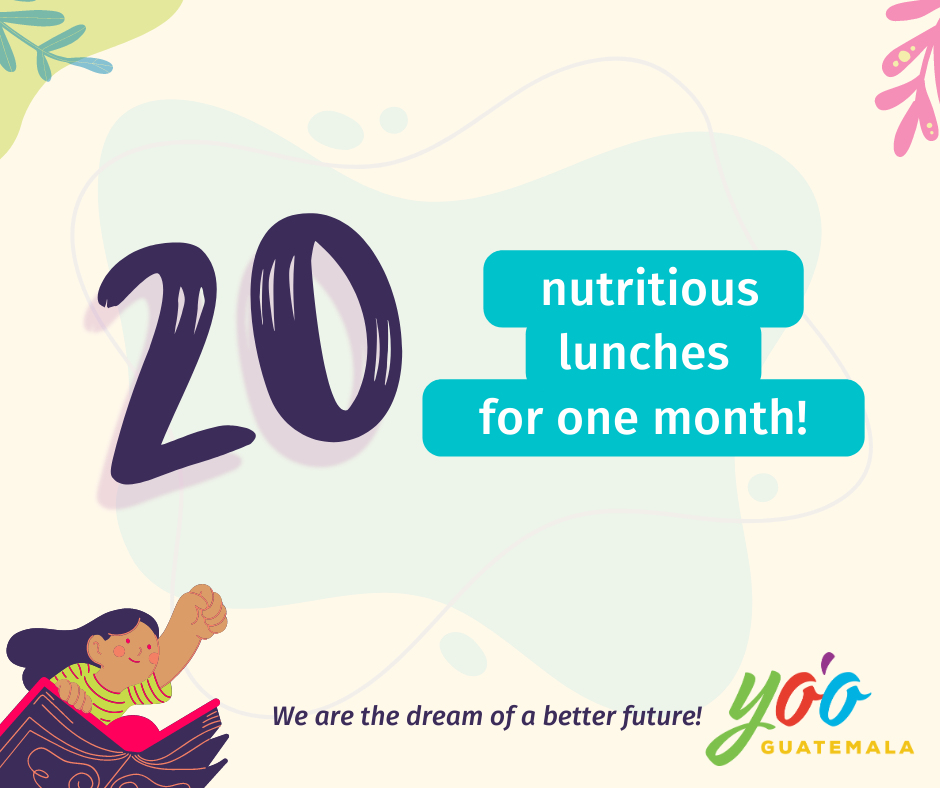 Thanks to the support we received, we will be able to offer 20 nutritious lunches during another month, for girls and boys in our community!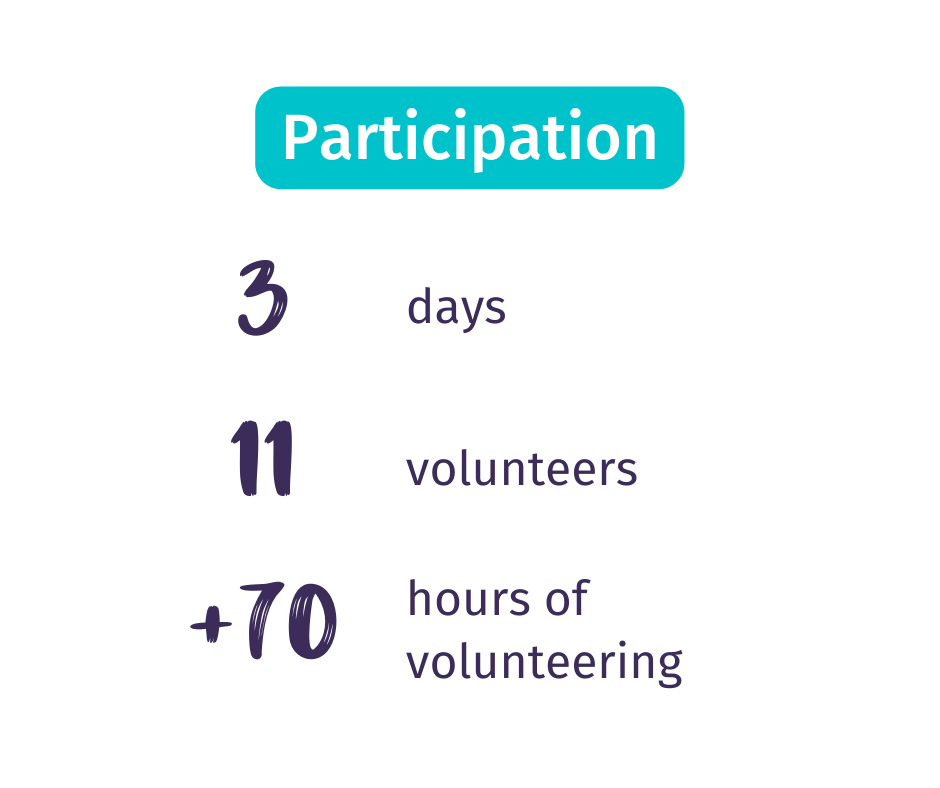 The "Kioskito" App of Yo'o
This event gave us the perfect occasion to use for the first time our brand-new web app, which was designed and developed internally, with an investment of more than 24 hours of volunteer work for its development and implementation.
Through this app, we've made the access to the most relevant information much easier for our volunteers to have in hand, so that their involvement in the stand was a complete success.
Help us reduce school dropouts!
With your help, girls and boys with a grant will be able to receive a delicious and nutritious lunch, that will help them maximize their intellectual, emotional and social performance.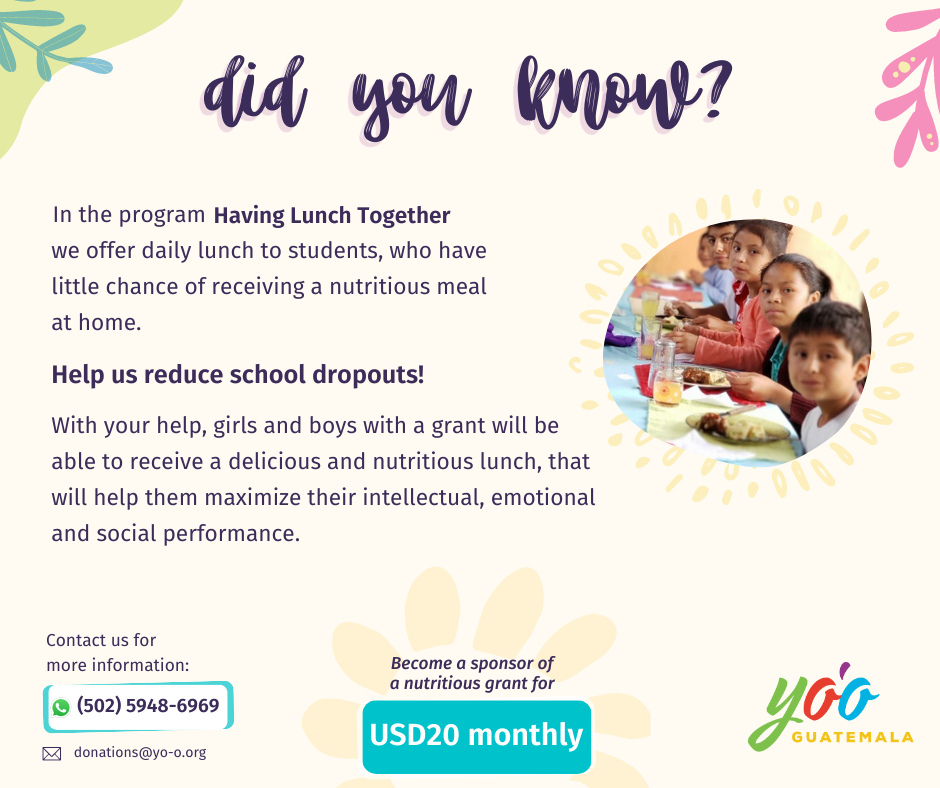 Become a sponsor of a nutritious grant for US$20.00 per month.
You can contribute with the amount that is within your means.
Every contribution adds up!
If you want to help us, contact us by email loading...
💚 Shared memories
---
This article was translated by a team of volunteers of Yo'o Guatemala. Thank you, Rebeca, Ulises and Monse! 💚