Our Team
Our Team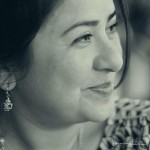 Lucrecia Rodríguez-Lynch
President
Lucrecia Rodriguez-Lynch was born and raised in Guatemala City.  She has a law degree from the University of San Carlos, Guatemala and a Master's of Divinity from Gordon-Conwell Theological Seminary, Boston, Massachusetts.  Lucrecia loves the outdoors and being surrounded by nature.  She considers herself a bit of an introvert, but loves to be surrounded by people.  Lucrecia has a sincere passion for kids and education.  Her dream is to reach and help as many children as possible so that they can have access to an holistic education.  A few years ago, Lucrecia felt a need and a calling to create opportunities for children in Guatemala and establish an organization that created a bridge to meet the needs of the people in Guatemala and the resources from the around the world.  Yo'o Inc. is the fruit of this dream to love, serve, give to and help others improve their lives.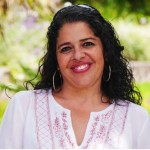 Brenda Itzé Lemus Gordillo
Vice President (U.S.) and President & Executive Director (Guatemala)
Brenda is a very enthusiastic person. She was born in Guatemala City, and even before she learned to walk, Purulhá was always near her, and near her heart. Educated in the middle of a family of nature lovers, with strong social and humanitarian values, Brenda is an educator by heritage from her parents, and grandparents. Brenda currently works for children that have limited opportunities. She wholeheartedly believes in integral education philosophy with real opportunities for children because it leads to positive changes in the community.
Nelson Velasquez believes in the power of education to change people's lives. He firmly believes that everyone can help their fellow human beings in many ways if they chose to. He lives and works in Los Angeles, but has deep Guatemalan roots.
Cecilio Hernández was born in Puerto Rico but came to the United States at the age of eight. Since then Cecilio has lived in the city of Lowell, Massachusetts. Cecilio is happily married to Mary (Ortiz) Hernandez and they both enjoy the blessings of being parents and grandparents. He is an ordained minister of the Assemblies of God and senior pastor of Ebenezer Christian Church Assemblies of God.
Cecilio has a diploma in Theology and Christian Education from the Assemblies of God Bible College, a Bachelor of Business Administration with a concentration in Accounting from the University of Massachusetts-Lowell, a Master of Science in Organizational Leadership from Southern New Hampshire University, and a Master of Arts in Urban Ministries from Gordon-Conwell Theological Seminary.  Currently, Cecilio is pursuing his Doctorate in Ministry degree.
For over twenty-five years, Pastor Cecilio secularly worked at a non-profit dedicated to community development; housing development; economic development of women, and organizing initiatives for the common benefit of the minority community. Presently, Cecilio serves as a member of the Immigration Assistance Commission for the city of Lowell, MA.  He is also co-leader of the Citywide Church in Lowell (association of various ethnic congregations in the city), and president of MURAL, an association of Hispanic ministers in the city Lowell.
Sophia is an educator, traveler, and seeker of all things compassionate. Out of Africa by way of Haiti and America, she is a citizen of the world. She is a lover of all things Guatemalan; landscape, diversity of people, spirituality, cuisine, and resilience. She is a believer of social justice through self-liberation and community development. Her core work involves dismantling "just us" systems that benefit a few and while ignoring others.